Template Based Websites Pricing
Starter Templates Package
$349.99
Your Choice Of Template
Up to 3 Webpages
3 Stock images + 3 Of Your Own Images
2 Revisions On Content...You Supply Content
Search Engine Submission
Site Up In 2 Business Days
Mobile Responsive
1 Revision Every 2 Months For The First Year
24 - 48 Hour Turn Around For Revisions
Basic Templates Package
$399.99
Your Choice Of Template
Up to 4 Webpages
4 Stock Images + 4 Of Your Own Images
2 Revisions On Content...You Supply Content
Search Engine Submission
Site Up In 3 Business Days
Mobile Responsive
1 Revision Every 2 Months For The First Year
24 - 48 Hour Turn Around For Revisions
1 Slider Or Simple Special Effect
Basic SEO
Professional Templates Package
$499.99
Your Choice Of Template
Up to 5 Webpages
Unique Domain Name
10 Stock Images + 10 Of Your Own Images
3 Revisions On Content...You Supply Content
Search Engine Submission
Site Up In 5 Business Days
Mobile Responsive
1 Revision Every Month For The First Year
24 - 48 Hour Turn Around For Revisions
1 Slider Or Simple Special Effect
Basic SEO
Deluxe Templates Package Ecommerce
$999.99
Your Choice Of Template
Up to 7 Webpages
10 Stock Images + 10 Of Your Own Images
3 Revisions On Content...You Supply Content
Search Engine Submission
Site Up In 7 - 14 Business Days
Mobile Responsive
1 Revision Every Month For The First Year
24 - 48 Hour Turn Around For Revisions
1 Slider Or Simple Special Effect
Basic SEO
Ecommerce site 40 sale items
3 pricing tables
If you don't see a package that is an exact fit for your needs, no worries. We can create a custom package for you.
Not sure what you need or what the best package is. Contact us for a free consultation.
Data Backup And Recovery Services Pricing
Onsite Data Backup Setup
$129.99
First 1.5 hours $60.00/per hour after
Set up Nas
Configure Backup
Set Up Cloud Storage
Set up System imaging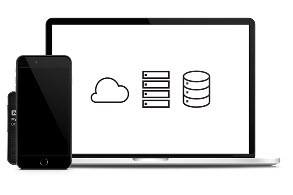 Data Recovery Services
Data recovery can vary greatly depending on each individual situation. So your best bet is to call us or fill out a services request form, links provided on the left and right.
Data Recovery Services
Contact Us For Pricing
Pricing Depends on Type Of Recovery Needed And Device...Etc.
Deleted files
Hard Drive Failure
PC Failure
Nas Failure
PC and Laptop Repair Services
Onsite Services
$129.99
First 1.5 hours $60.00/per hour after
Virus, Spyware Removal
Antivirus, Spyware Software Instal + Price of software
Software Install
Network, Wifi Setup And Configuration
Hardware Upgrades
Printer Installs
Pc Tuneups
Smart Phone Sync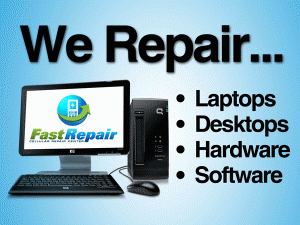 Computer Laptop Repair Services
We offer ONSITE and DROP OFF  Services.
Drop Off Services
See List Below for Pricing
$ 79.99 Virus, Spyware Removal
$29.99 Antivirus, Spyware Software + Price of software
$29.99 Software Install You Provide The Software
$29.99 Hardware Upgrades Plus Cost Of The Hardware
Pc Tuneups
Smart Phone Sync
Network, Wifi Setup - See On location Services
Printer Installs See On Location Services